PROPERTY PROTECTION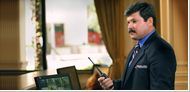 The need to protect residential, commercial and mixed-use properties is being recognized in communities of all income levels throughout metropolitan areas. As one of the leading security service providers to these markets, EXECUPRO PROTECTIVE SERVICES® systematically delivers best-in-class service through our distinctive Community Service Officer and Public Safety Officer programs.
peace of mind
Over the years we have developed an unparalleled ability to combine customer care and risk management which has enabled us to achieve the highest levels of security while maintaining the pleasant, friendly and inviting nature of the properties we serve.
Residential &
Commercial Properties
Visitor Management
Reception/Concierge Service
Security Patrols
Parking Enforcement
Crime Suppression & Investigative Services
Traffic Control
Your Properties needs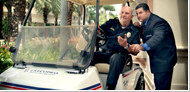 Whether it is a prestigious high-rise condominium, premier gated community, commercial office building or mixed-use properties, we have the expertise and resources to meet the security challenges of these markets.